Hi!
As you know, Story Architect offers you three types of subscription:
FREE – it's a free version with all the basic tools available for working with texts of scripts, plays, audio plays, and comics;
PRO –  it's a paid version, which, in addition to all the features of the FREE version, offers advanced tools for working with the story world, characters, locations, as well as the structure and statistics of the scripts;
TEAM – it's a paid version, which supplements the PRO version with real-time collaboration capabilities on any of your stories.
You can find a detailed comparison of the features of all versions on the respective page. In this article we will look at how you can activate your desired version.
So, to activate PRO or TEAM version you need:
1. Download and install the application on your computer.
2. Launch the app and login to your personal account.
To enter the personal account, open the main menu of the application (hamburger icon in the upper left corner of the application).
Select the "Sign in" menu option.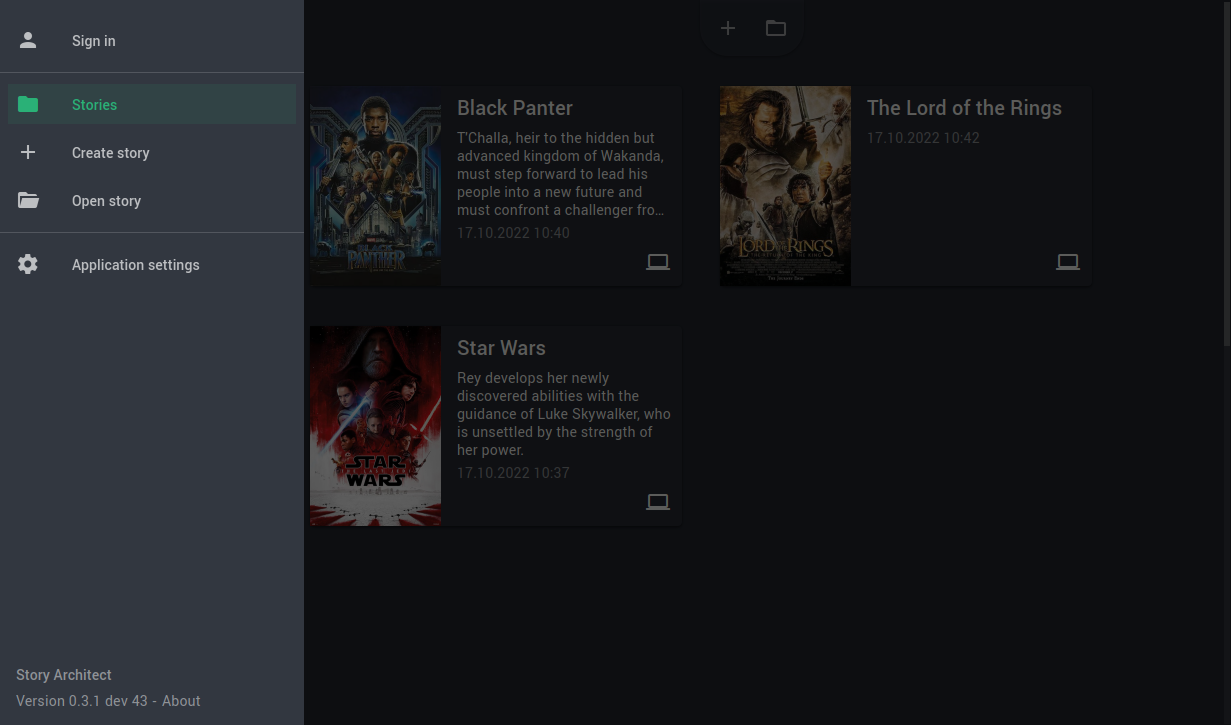 In the dialog box that appears, enter your email address and click "Sign in". At this point, an authorization code will be sent to your email. Enter it immediately in the field that appears to verify that the email belongs to you.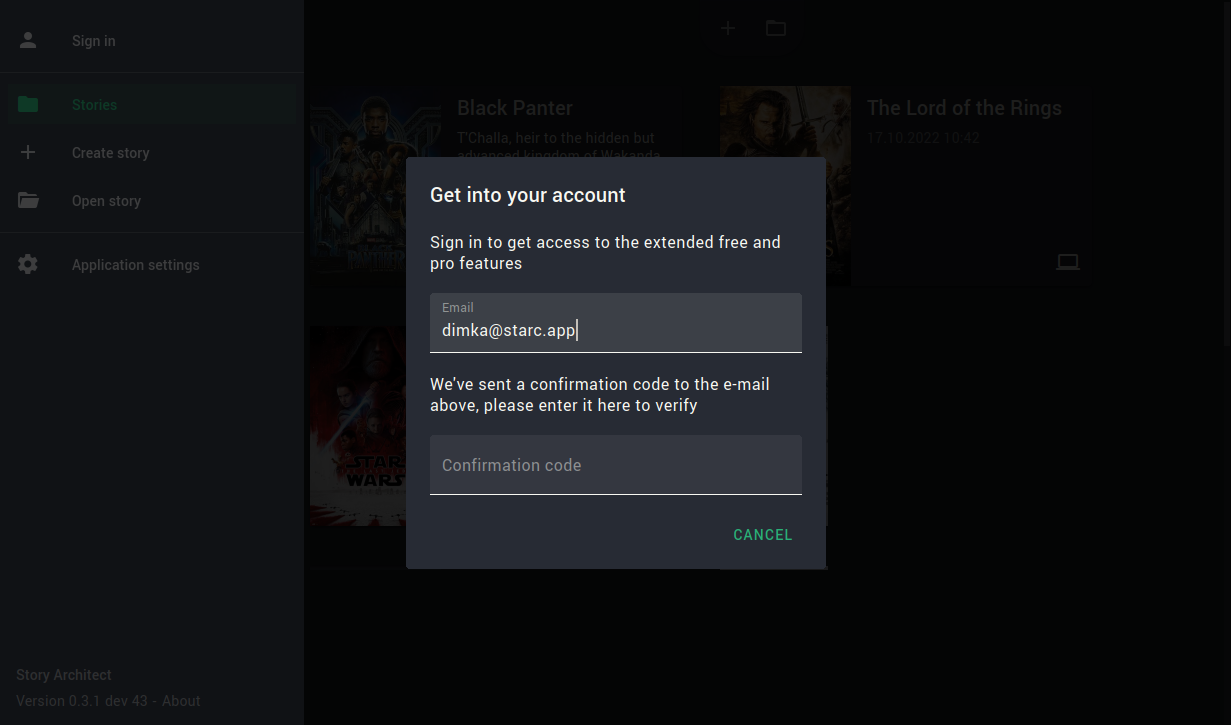 If you have never logged into a personal account in the app before, then after successful authorization the program will automatically open a personal account.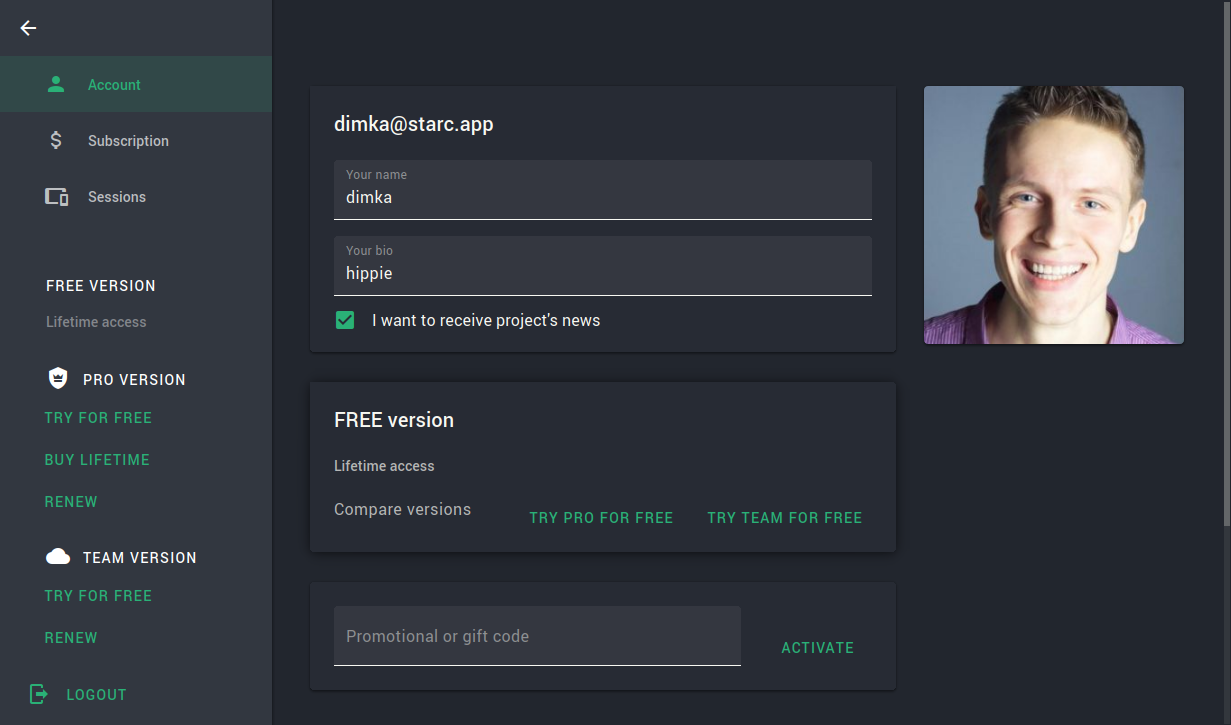 If you have previously authorized in the application, then to enter your personal account you need to call the main menu again and select the first menu item with information about your current account.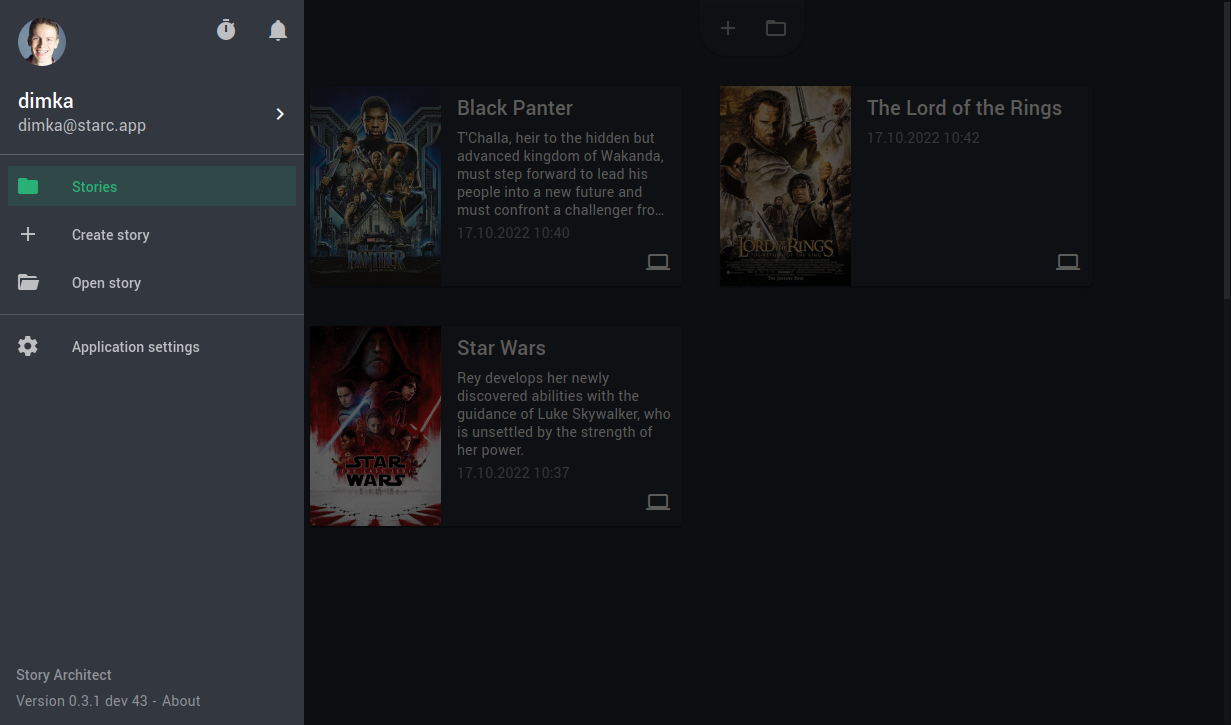 3. Activate the desired version of the application
In the side menu you can find the available actions to activate a desired version.
Here, on the personal account page, you can activate a gift code, which will allow you to get a discount on payment for any version.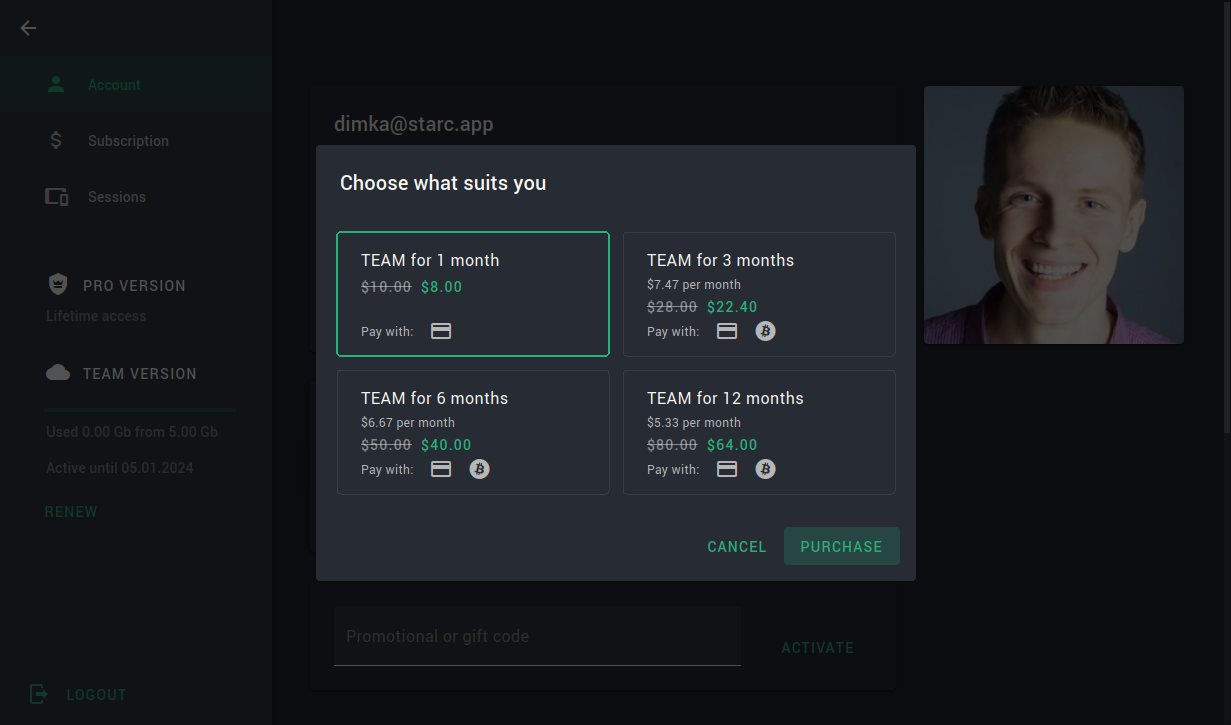 For new accounts, you can activate any version once for free.
In the future, you can buy a subscription or lifetime license for the PRO version, as well as a subscription to the TEAM version.